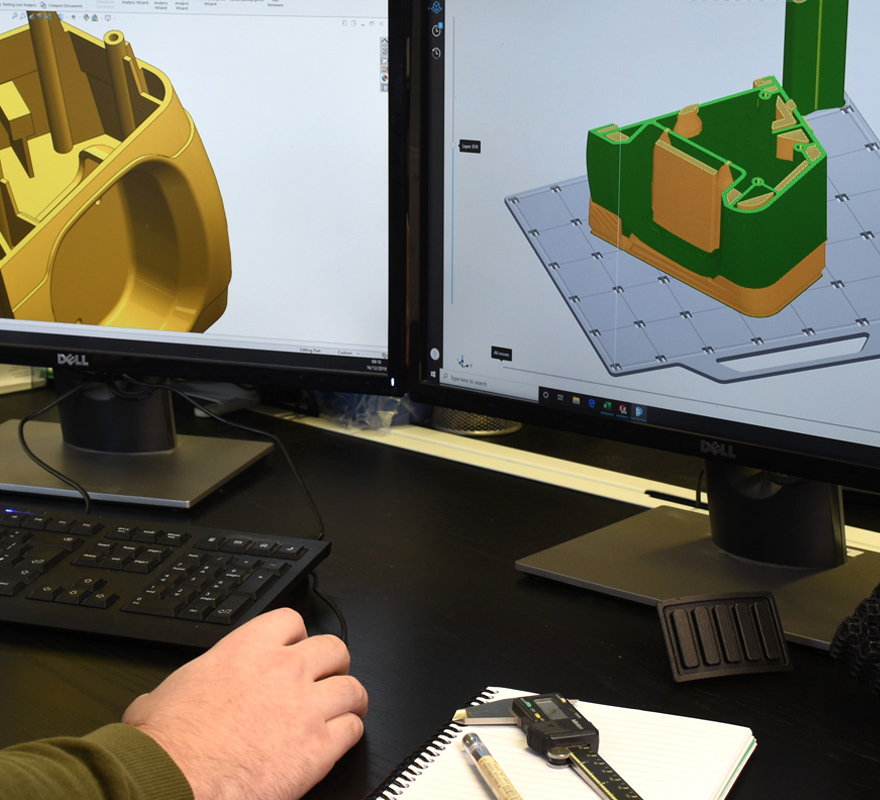 We can use our experience and the latest in 3D software to :
Support you in taking a sketch idea or 2D information you provide to produce a 3D CAD model
Consider build orientation to achieve the best finish for your intended purpose
Reverse engineer and data capture an existing part, and produce a 3D CAD file for the replica you need.
If you're looking for a 3D printing service near me our 3D CAD Modelling can help you're 3D Printing needs.
Amazing results depend on precise planning and design
Our team of engineers are experts in creating 3D CAD models ready for 3D printing. Looking for a 3D printing company near me, we're on hand to analyse, advise and adjust your design, to get optimal results for your intended application.
You may already have the 3D CAD model of the design you need. But if you don't, our 3D print professionals are available to provide further support. Our 3D high definition laser scanning and data capture services are on hand to reverse engineer your part in highly accurate detail, creating the CAD file we need for 3D printing.
Understanding your design intent means we make sure you get the best results from our printers, and the component that's perfect for your intended use.
If you need 3D CAD modelling support, contact our 3D printing service for your quote today.